Justin Nutt, LSCSW, LAC:

 Individual Therapist, Couples Counselor, Court Ordered Provider
As a therapist, I approach therapy with the understanding that we are each an expert on our own lives. Through the use of a strengths-based perspective and cognitive behavioral, solution-focused, and a wide range of other therapies, clients learn the needed skills to heal and grow.
I have had the opportunity to work in a wide variety of settings; Family Court, Foster Care, Multi-Service Centers, Disaster Relief, Private Practice, and more.  From these different experiences I have gained a great understanding of the most effective way to work with individuals, couples, families and groups.  I have found the greatest asset in therapy to be a trusting relationship between patient and therapist and this is why I place the greatest importance on this. Seeking help can be a difficult thing, that is why I take a more personal and small town approach to therapy.
I hold a Bachelor's in Social Work from the University of Kansas, a Master's from the University of Missouri in Social Work, and I am a licensed as an LSCSW and LAC.  Though the largest amount of my practice is focused on therapy, I also do Life, Relationship, and Empowerment Coaching as well.
Aside from direct practice, I have a great amount of experience in writing.  As a freelance and writer, I have written for organizations such as Good Therapy, Psychology Today, and several newspapers.  I was also a staff writer for both Social Justice Solutions and Divorced and Scared No More and the Clinical Editor for Social Justice Solutions.  I have also have published two books The Good Guy, the Bad Guy, and the Ugly Truth and Stories of Survivors and have been published in professional journals. Education is a great passion of mine, and along with serving on a number of panels, I have given talks on Dating Violence, Domestic Abuse, and the Psychology of Mate Selection, and School Shootings.
Samuel Mason, MDIV, CPE-II:

Love & Logic Provider, Grief Counselor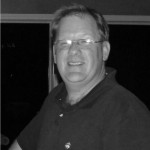 I am from Baldwin City, so I know the gifts that come from growing up in a close knit community. After high school, I moved on to college and then the Army, serving during Operation Desert Shield and Desert Storm. I returned home and finished college at The University of Kansas, graduating with a degree in sociology and a minor in psychology. During my time in college, I traveled to India and worked with Mother Teresa and her Sisters of Charity. This had a huge impact on my understanding of mental health, spirituality, and finding forgiveness for the mistakes that I had made in my young life.
After graduating from KU, I was accepted into the Episcopal Seminary of the Southwest in Austin TX, where I received my Masters in Divinity. I was ordained as an Episcopal Priest and served as a parish priest for 13 years. During my time as a parish priest, I received several awards and certificates for ministry. While I was a visiting fellow at the Episcopal Seminary of the Southwest, I taught students the importance of self-care and the value having a counseling appointment more than once a year.
Following my Fellowship at the Episcopal Seminary, I completed a one year internship at St. Luke's Hospital where I worked in their Trauma One ward and the Neurological Intensive Care Unit providing pastor care. While there, I also studied intensive pastoral care and ethics of pastoral care, gaining a certificate in Level II Pastoral Care.
I was published in CHURCH Publishing for the work I did with author The Rev. Patrick Miller; we co-authored a book about the spiritual side of the Midwest. I am a mentor to many of the area's Eagle Scouts. My love of caring for people started in a small town and has now led me here to ARK Counseling Services where I am able to give back to a small town community.